Officer Opportunities in 434th Field Artillery Brigade - A Unique Opportunity for Growth
Officer Opportunities in 434th Field Artillery Brigade
A Unique Opportunity for Growth
LTC Tommy Chae, 1LT Aubrey Braddock, 1LT Kyle Owens
Commissioned Officers serve a pivotal role in the Basic Combat Training (BCT) environment. In 2019, the Army included the platoon leader position for BCT on the TDA, creating hundreds of positions for lieutenants across its four Army Training Centers. Increasing the number of officers enables drill sergeants to focus more time and effort executing the BCT Program of Instruction (POI) and provides additional leadership development opportunities for lieutenants. This article highlights how company grade officers, specifically Field Artillery Officers, benefit from serving in a Basic Combat Training Brigade as they prepare to go to their first operational assignment, attend the Field Artillery Captains' Career Course (FACCC), or pursue battery command.
The historic 434th Field Artillery "Destroyer" Brigade at Fort Sill, OK, executes 82 BCT classes and produces roughly 13,000 Soldiers for the Army every year. Around six to eight active-duty officers (8%) from each FABOLC class receive orders to the Destroyer Brigade and are immediately assigned as platoon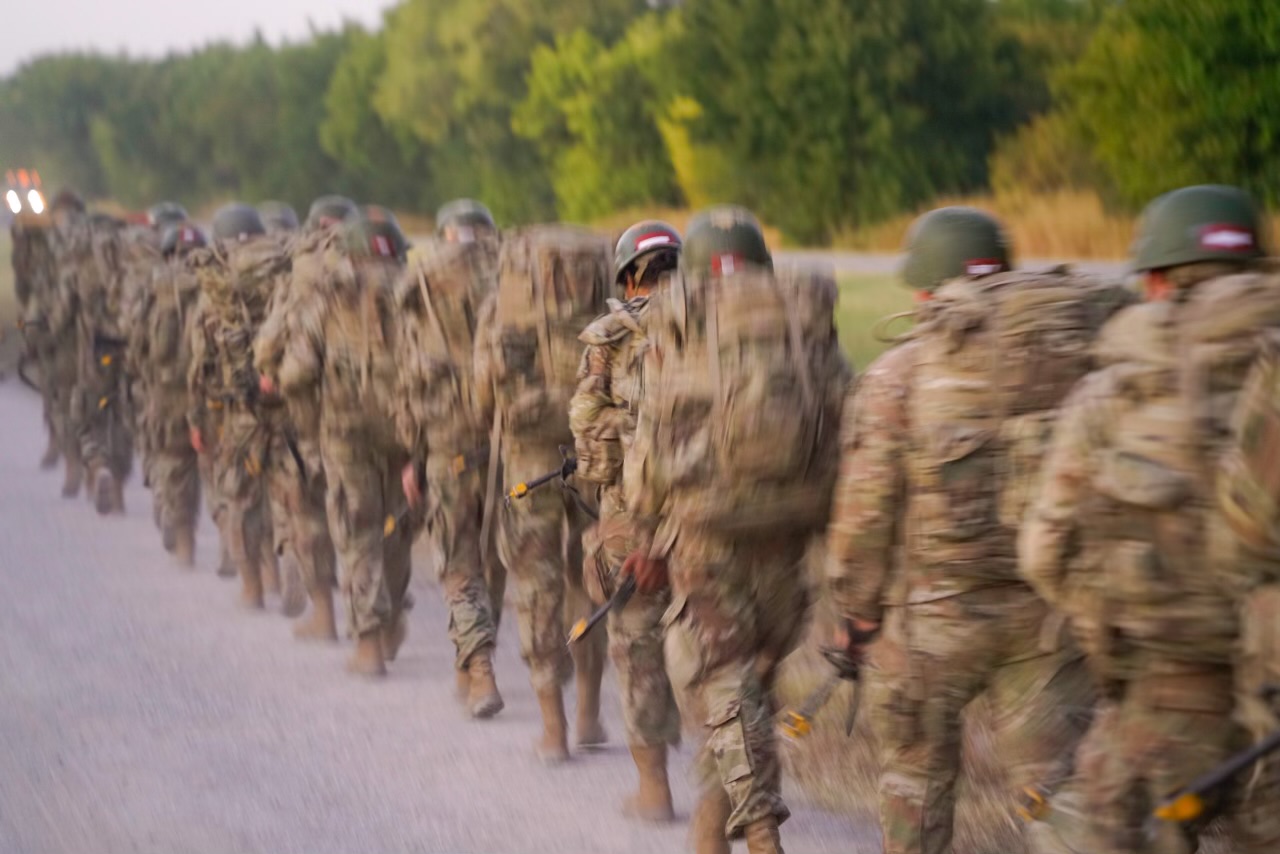 leaders in a BCT battery for 12 months. Platoon leaders become well-versed with training management, risk management, and resourcing in ways many of their peers in operational units do not. Over the course of their 12-month assignment, lieutenants can expect to be involved in approximately three to four training cycles, each lasting 10 weeks. The structured and predictable environment of BCT creates deliberate repetitions for lieutenants to learn a multitude of administrative processes. Platoon leaders master personnel actions, non-judicial punishment, administrative separations, and frequently serve as AR 15-6 investigating officers. The durable skills gained by new lieutenants in BCT allow them to report to a FORSCOM assignment with a wealth of knowledge and prepared to be of instant value to their first operational unit.
Officers serving in BCT learn the importance and intricacies of taking care of Soldiers. Army programs such as Equal Opportunity (EO) and Sexual Harassment and Assault Response and Prevention (SHARP) are formally taught and exercised extensively in BCT. Since trainees look to their cadre leaders as role models, all permanent party Soldiers teach and enforce these programs and become experts in their employment. Lieutenants are not only active participants in these programs, but they work alongside top Non-Commissioned Officers (NCOs) who teach and employ these programs and model the Army Values each day. Drill Sergeants are among the top 10% of available NCOs across varying Military Occupational Specialties (MOSs) and they offer valuable mentorship opportunities to junior officers as they engage in the important officer to NCO relationship.
Broadening assignments typically take individuals away from their career field and daily practice of the technical and tactical skills needed to be successful. However, the Destroyer Brigade's presence at Fort Sill and the Fires Center of Excellence (FCoE) offers Field Artillery Officers the opportunity to attend schools and training that are often difficult for operational units to support. FCoE offers numerous Field Artillery training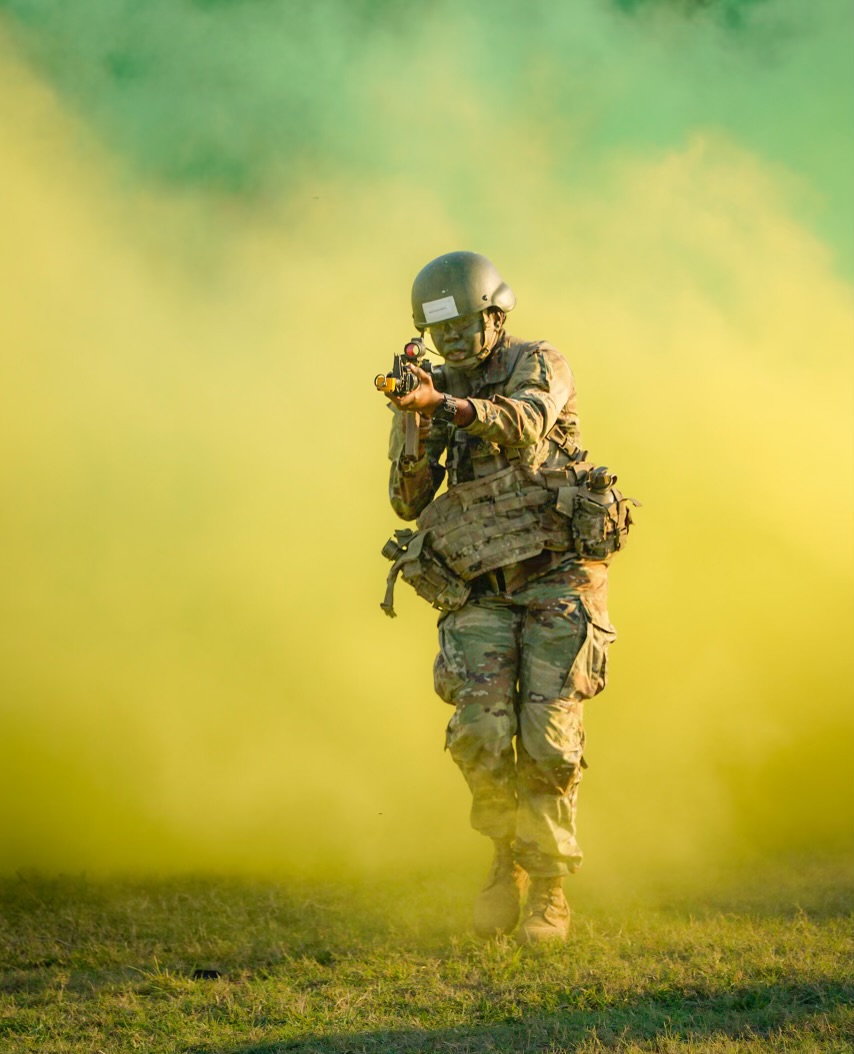 courses including Joint Fires Observer, Joint Operational Fires and Effects, Target Mensuration Only, Collateral Damage Estimate, and Target Material Production. Lieutenants serving in the 434th have easy access to these schools and are expected and encouraged to better themselves as officers through continuous professional military education.
2-2 Field Artillery, also located at Fort Sill, provides fires for the US Army Field Artillery School (USAFAS). Due to the nature of their mission, "Duece-Duece" fires more than 60,000 rounds annually and continuously conducts "Big-3" and Table V and VI certifications for both howitzers and fire direction centers. Lieutenants serving in the Destroyer Brigade are empowered to integrate with 2-2 FA as they certify their sections and conduct fire missions. All levels of leadership likewise support and encourage efforts to acquire and enhance technical skills and tactical proficiency in MOS core competencies.
When not supporting the training of new Soldiers, lieutenants are given the flexibility for developmental opportunities such as Ranger and Air Assault School and the Expert Soldier Badge. Additionally, second lieutenants transitioning out of Fort Sill and the 434th FA Brigade do not participate in the marketplace to select their next assignment. Instead, these officers submit their preferences directly to their branch manager and typically receive one of their top three choices. This benefit gives lieutenants more flexibility and autonomy when choosing the type of unit they want to serve in for their first operational assignment.
First lieutenants arriving to the Destroyer Brigade from operational units will likely serve as battery executive officers. The number of executive officer positions in training battalions outnumbers a typical field artillery battalion by almost 50%. The executive officer position allows lieutenants to become experts in the Command Supply Discipline Program (CSDP) and managing resources. The most competent first lieutenants within the Brigade can potentially take command of a BCT Battery before attending CCC. This rare opportunity for early command gives senior lieutenants a repetition as a commander and prepares them for an operational command after FACCC. Being stationed at Fort Sill makes the transition to FACCC seamless. As first lieutenants, officers continue to develop perishable leadership skills before re-entering the operational force as a captain.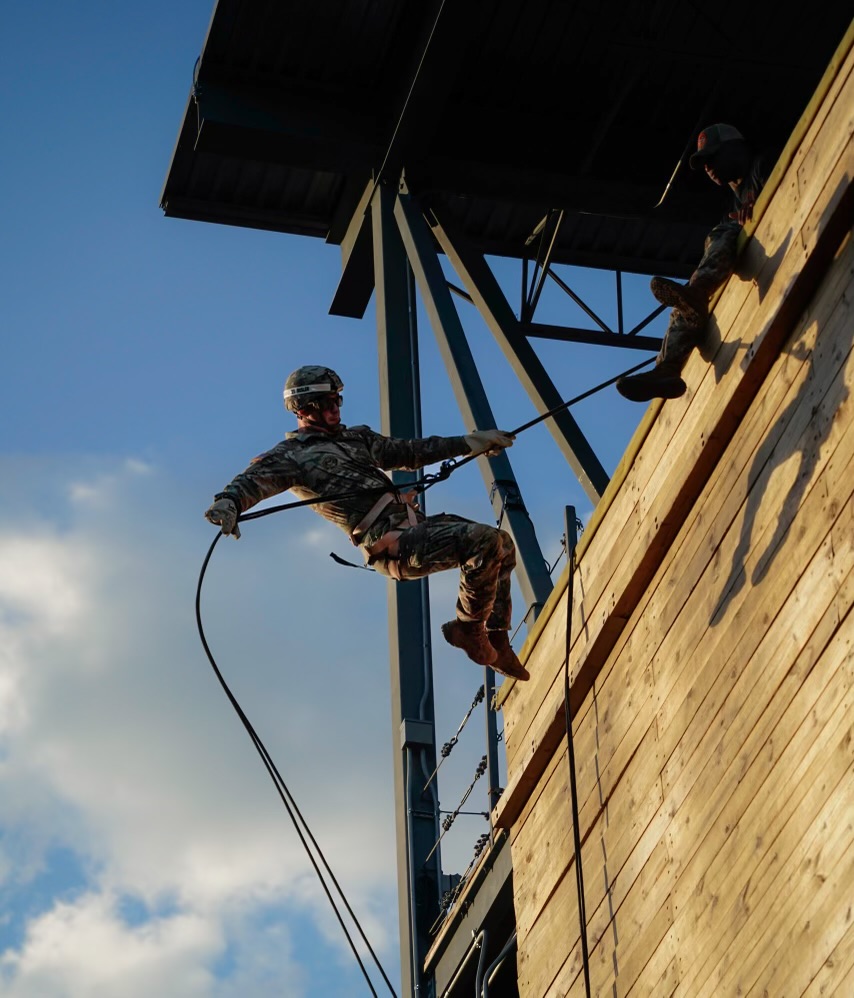 The training environment of the Destroyer Brigade offers valuable experience to officers often difficult to gain in an operational unit. Leaders gain a first-hand perspective of what it takes to lead in the Army by developing, training, and transforming civilians into Soldiers. Commissioned officers learn exactly what it takes to become a Soldier and gain a better appreciation of what that means to the people joining our Army and the Soldiers they are charged with leading. This undoubtedly helps them become better leaders as they progress in their careers.
All the positive reasons for lieutenants to serve in the Destroyer Brigade undoubtedly apply to post-CCC captains as well, with some additions. The battery command queue in a typical Division or Brigade Combat Team is two to three years. Command in the 434th FA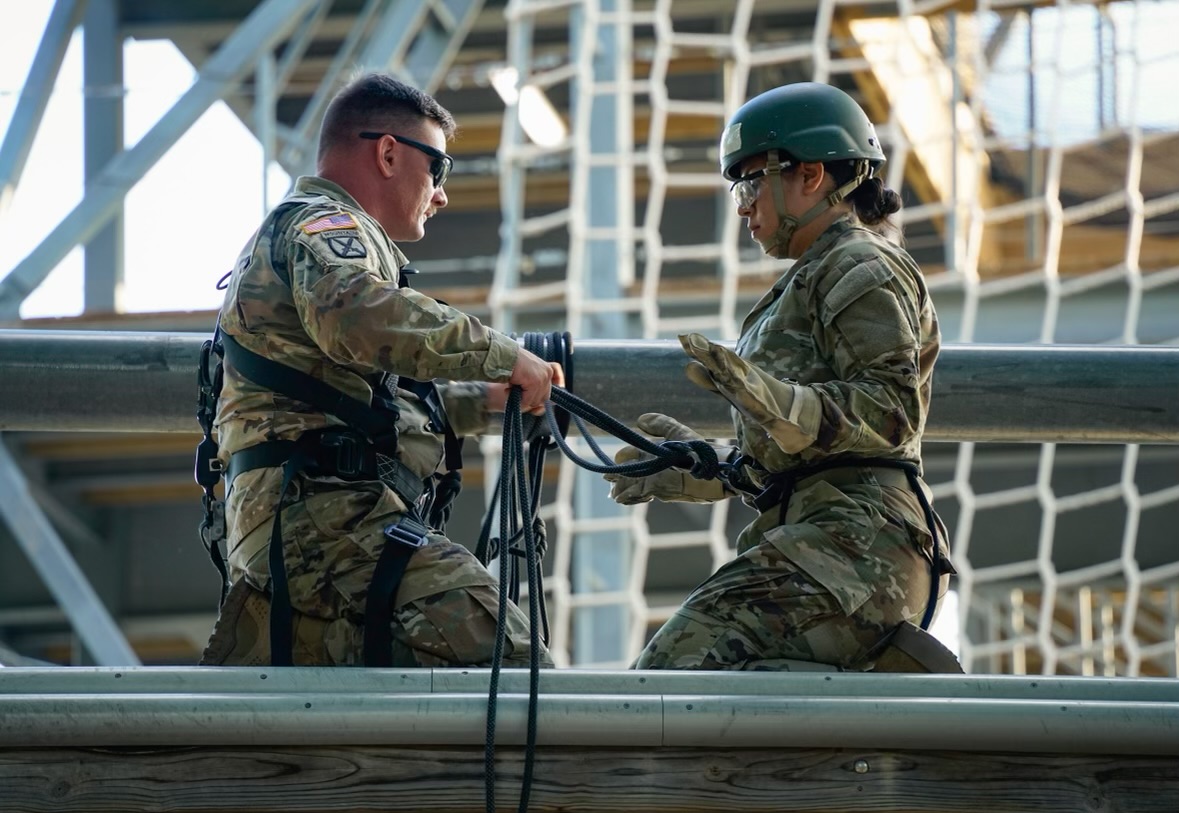 Brigade is no longer than 90 days. This offers captains more flexibility and time after command to seek broadening assignments such as advanced civil schooling, teaching at West Point or ROTC, or even pursuing the voluntary transfer incentive program to a functional area.
The location of 434th FA on Fort Sill and FCoE offers unique opportunities for pre and post command captains to work for or engage with senior Field Artillery leaders that no other Army installation can provide. In addition to USAFAS, directorates on Fort Sill include the Army Multi-Domain Targeting Center, Capabilities Development and Integration Directorate, the Directorate of Training and Doctrine, and the Long Range Precision Fires Cross Functional Team.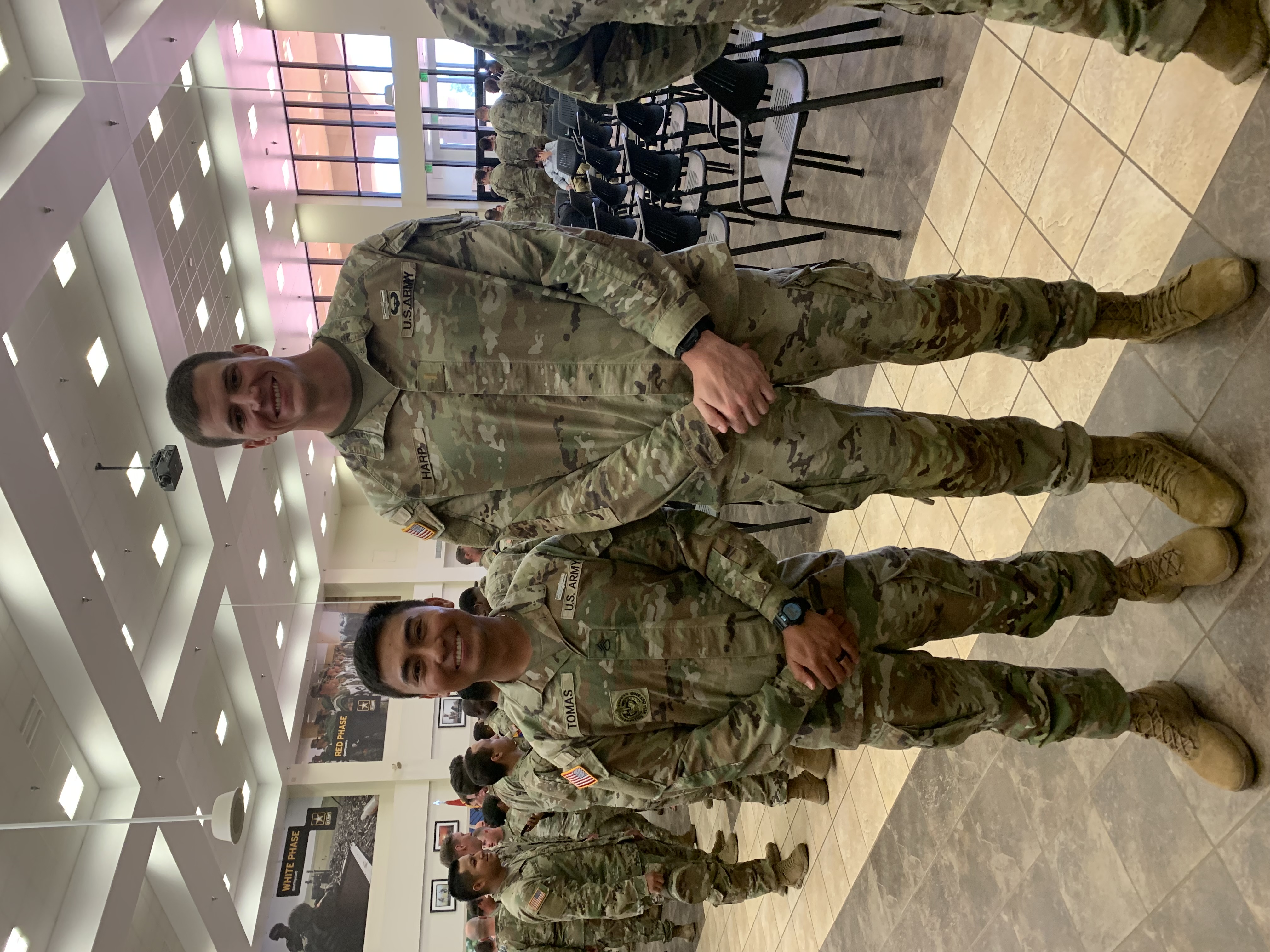 The predictable, structured environment of the Destroyer Brigade offers company grade officers a unique opportunity for growth. As members of small cadre teams, officers must put leadership competencies into action. Leadership development amongst the cadre is a priority and widely and readily available. Field Artillery Officers assigned to the 434th FA Brigade are given access to schools that operatingunits often struggle to support. A common misperception is that assignments in training units are not beneficial to junior officers. Assignment to Basic Combat Training offers a unique opportunity for personal and professional development that ultimately produces a better Field Artillery Officer.
About the Authors:
LTC Tommy Chae currently serves as the Commander of 1-40th FA, 434th FA Brigade. He is an Armor Officer who has served predominantly in Cavalry formations throughout his 20 years of service. He is scheduled to take command of 3rd Squadron, 1st Security Force Assistance Brigade at Fort Moore, GA in June 2023.
1LT Aubrey Braddock currently serves as Battery Commander for F/1-40th FA. A Mount Morris, NY native, she served over eight years as an enlisted Soldier before commissioning through Officer Candidate School in 2020. She previously served as a Fire Support Officer for B/2-501 PIR and a Fire Direction Officer for C/3-319 AFAR.
1LT Kyle Owens currently serves as Executive Officer for C/1-40th FA. A Baltimore, MA native, 1LT Owens attended Towson University and commissioned through their ROTC program in 2019. He is a Signal Officer branch-detailed Field Artillery. He previously served as a platoon leader at 5-3 FA.