Writing Awards
Presented by the US Field Artillery Association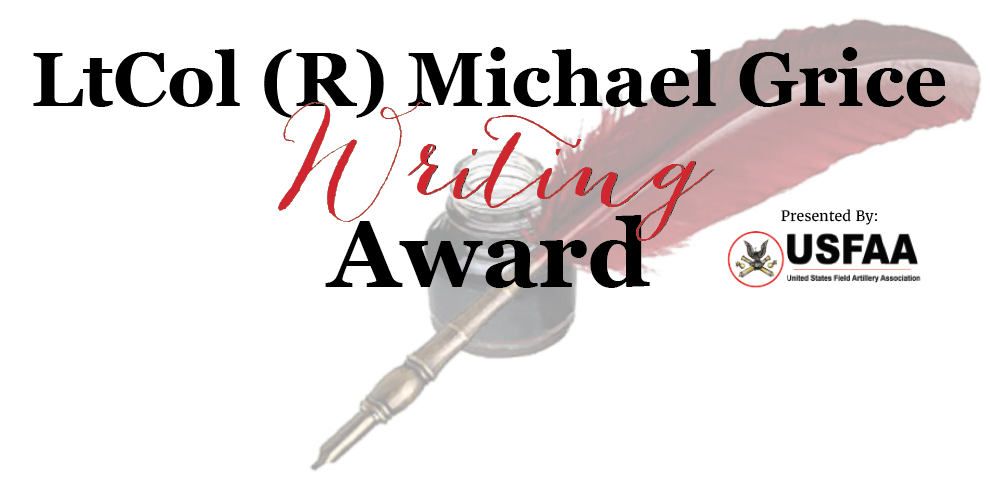 The LtCol (R) Michael Grice Writing Award was established by LTC (R) Michael Grice and the United States Field Artillery Association to promote involvement in the creation of content for FA Journal publication. It was meant to encourage creative thinking and sharing of ideas among both officers and enlisted, Soldiers, Marines, National Guardsmen and Reservists throughout the branch.
The 2021 eligibility is open to any new article published in the four FA Journal issues of 2021. the topic of this year's contest, "Challenge the status quo – What can we as artillerymen do better?".
First Prize - $500 & Custom Plaque
Second Prize - $250 & Custom Plaque
Third Prize - $100 & Custom Plaque
---
2022 LtCol(R) Michael Grice Writing Award Winners
---
Field Artillery Order of the Red Quill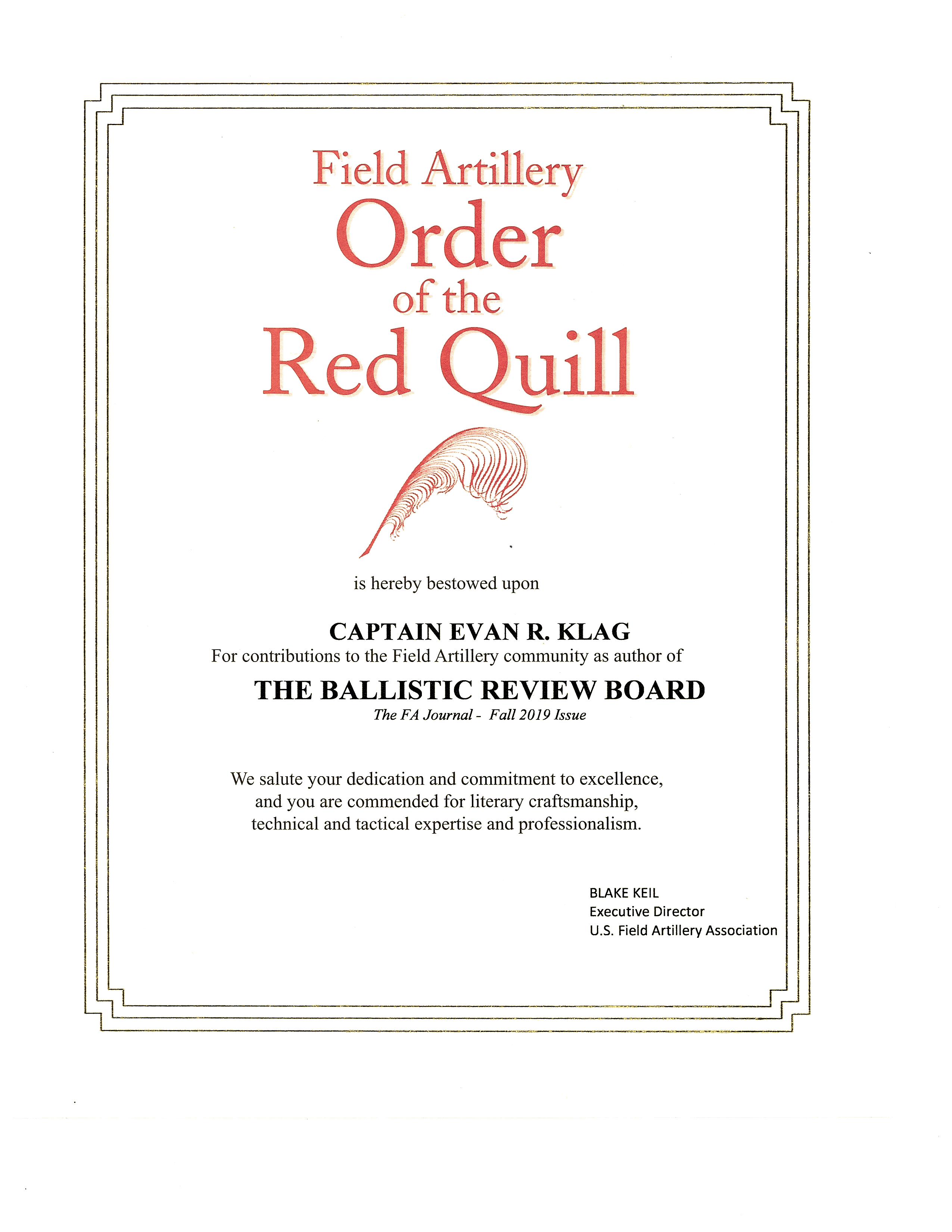 A prestigious award presented to all published authors of the FA Journal. Recognizes each individual for their contribution to the education and distribution of information to the FA branch.