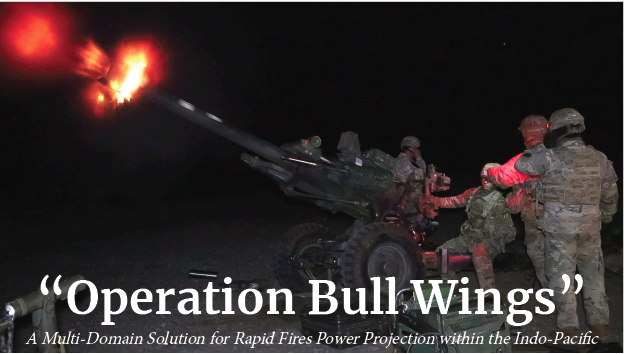 By: CPT Schmid - Bravo Battery, 3rd Battalion, 7th Field Artillery Reg, 25th Division Artillery

The United States Indo-Pacific Command (USINDOPACOM) Area of Responsibility (AOR) encompasses about half the earth's surface, stretching from the waters off the west coast of the U.S. to the western border of India, and from Antarctica to the North Pole…More than one third of Asia-Pacific nations are smaller, island nations that include the smallest republic in the world and the smallest nation in Asia.
A Complex Problem
Due to the vast amount of littoral environment found within USINDOPACOM, numerous leaders have observed a unique friction point associated with maintaining effective mission command while projecting combat power. For example, after operationalizing the Multi-Domain Task Force (MDTF) during Pacific Sentry 2019 and Talisman Saber 2019, both MAJ Branton Irby and CPT Austen Boroff remarked "challenges arose due to the lack of available communication equipment and accessible networks."1 During these two exercises the ability to communicate was largely degraded by the lack of appropriate communications platforms as well as an unfamiliarity with the limited long range communications platforms on hand.
Furthermore, CPT Corey Hill remarked "the current communications plan for a standard High Mobility Artillery Rocket System (HIMARS) battalion currently revolves around the advanced system improvement program (ASIP) radio" which lacks the requisite long range capability conducive to Pacific AOR operations.2 Under current MTOE, the HIMARS battalion, arguably the MDTF's most destructive land to land or land to sea platform, could potentially struggle to communicate while operating in a disaggregated manner. Therefore, given these two examples, one may reasonably assume the friction point stems from an archaic communications architecture unable to integrate into a Multi-Domain solution whose purpose is to project Cross Domain Fires within limited windows of opportunity across vast land, air, and maritime distances.

The Joint Multi-Domain Solution
The following is "a way" portraying how a joint task force, organized and synchronized as low as the Battalion level supported by a Division Artillery Headquarters, can rapidly project combat power leveraging a Multi-Domain strategy to quickly infill and exfill across littoral island chains such as those found within the South China Sea. The combat power projected during this exercise conducted on 21 January, 2021 termed "Operation Bull Wings" included an Army M119A3 105mm howitzer platoon augmented with one five-man Fire Support Team (FiST) from the 25th Division Artillery and a Marine Communications Specialist from A Battery, 1-112th. This formation traveled from the Hickam aerial port of embarkation (APOE) on the island of Oahu via one Airforce C-17 in order to arrive at the Kona aerial port of debarkation (APOD) located on the Island of Hawaii. Upon arrival at Kona, the firing platoon conducted a 48-mile ground assault convoy (GAC) to firing point 417 located on the Pohakuloa Training Area within the interior of the island. This movement was mission commanded by a joint Army-Marine Main Command Post (MCP) using the Joint Battle Command-Platform (JBCP), multiple AN/PRC-150 High Frequency (HF) radios, and Marine Mobile User Objective Systems (MUOS) as primary, secondary, and tertiary means of communication able to bridge the 205-mile distance between Oahu and the Island of Hawaii. Upon emplacing at FP 417, the Battalion Fire Direction Center (FDC) located on Schofield Barracks, Oahu successfully exerted tactical fire control over the Platoon FDC located on the Island of Hawaii who completed one Time on Target mission firing 48x rounds of M1 High Explosive. After firing, the Platoon quickly conducted a 35-mile GAC to KDOCKS in order to load all equipment onto a maritime logistics support vessel (LSV). Once equipment was loaded all artillery raid pax boarded an Army CH-47 for the 1.5 hour exfill trip back to Wheeler Army Air Base.


This example portrays how a small artillery raid formation leveraged air, land, and maritime domains in the form of C-17s, LSVs, and CH-47s as well as its own organic vehicles to rapidly project combat power within a 24 hour time period across a littoral region. Our three communications platforms made use of multiple satellites located within the spatial domain to overcome the communication challenges inherent in littoral operations. Lastly, the platoon's duel dagr kit filled with black keys mitigated potential adversarial cyber jamming efforts aimed at disrupting the firing platoon's capability to emplace. The raid incorporated four military services to include Army, Marine, Airforce, and Navy formations all working as one team to project combat power, exert tactical fire control, and safely retrograde combat power. This scenario of "island hopping" when applied to the Indo-Pacific region has multiple applications during deterrence operations as well as armed conflict.

Application to USINDOPACOM
As China continues to consolidate military power while remaining below the threshold of armed conflict, U.S. joint efforts will be primarily focused on implementing a strategy of credible deterrence to counter an increasingly sophisticated Chinese Anti-Access/Area Denial system. "The National Defense Authorization Act 2020" states "in order to change the calculus of our adversary, we must deny their ability to control the air and sea around the First Island Chain…this challenge can only be met by conducting a series of high-end, multi-domain exercises with a continuous campaign of joint experimentation"3 In an effort to further change the calculus of a strategic competitor such as China, the Multi-Domain scenario depicted in Operation Bull Crucible on the archipelago of Hawaii can easily be overlaid onto numerous other littoral hotspots within the Indo-Pacific. For instance take into account China's man-made islands within the South China Sea.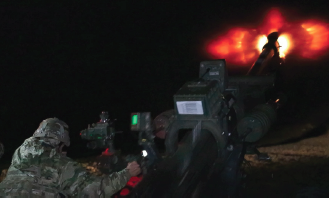 According to the Asia Maritime Transparency Initiative "China has 20 outposts in the Paracel Islands and 7 in the Spratlys.. [they have] engaged in unprecedented dredging and artificial island-building in the Spratlys, creating 3,200 acres of new land, along with a substantial expansion of its presence in the Paracels."4 Instead of projecting from a Hickam APOE, like in Operation Bull Wings, various forms of combat power could initially project into the South China Sea from outlying nations such as the Philippines, Singapore, or Vietnam. Maintaining this capability and demonstrating it in exercises like Operation Bull Crucible strengthens the credible deterrence strategy implemented by USINDOPACOM.
Furthermore, these types of power projection exercises, when coupled with emerging Land-Based Anti-Ship Missiles (LBASM) generates exciting new capabilities within contested areas of the Indo-Pacific region. For example in written testimony to the Senate Armed Services Committee the Marine Corps stated "a ground-based anti-ship missile capability will provide anti-ship fires from land as part of an integrated naval anti-surface warfare campaign… This forward-deployed and survivable capability will enhance the lethality of our naval forces and will help to deny our adversaries the use of key maritime terrain."5 Now imagine the Army using its power projection capabilities demonstrated in Operation Bull Crucible coupled with a Marine LBASM in the South China Sea. Conceptualizing these joint concepts and applying them to contested geographical hotspots is the first step to deconstructing China's A2/AD strategy in the Indo-Pacific.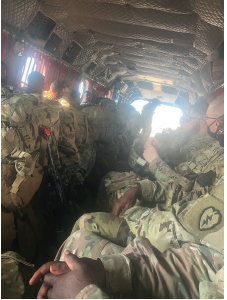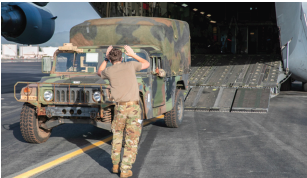 About the Author:
CPT Joseph D. Schmid is the Battery Commander for Bravo Battery, 3rd Battalion, 7th Field Artillery Regiment stationed at Schofield Barracks, Hawaii. He has a Bachelor of Arts degree in English from the University of West Florida and a Master of Arts degree in Military Studies from the American Military University focused on the application of Multi Domain Operations within the Indo-Pacific region.