Hang It, Fire! - Maximizing Mortar Platoon Potential with Field Artillery Lieutenants
Hang It, Fire!
Maximizing Mortar Platoon Potential with Field Artillery Lieutenants
By 1LT Tyris S. Foster Jr.
Author's Note
         This piece was written in order to bring awareness to the potential that Field Artillery lieutenants can bring to Infantry mortar-artillery platoons. Leaders across the Field Artillery and Infantry branches are the generally-targeted audience, with battalion commanders of both formations being the specifically-targeted audience. A special thanks to my friends, family, and leadership in their support and guidance through the publication process.
Common Indirect Fire Foundations
"With present-day fire direction centers and forward observers for the conduct of mortar fire, the infantry mortarman is operating in much the same manner as the artilleryman."[1]
         If the Army is to truly maximize its indirect fire capabilities as it moves forward into a renewed era of great power conflict and large-scale ground combat operations, it is critical that both the Field Artillery and Infantry branches review and revise their modification table of organization and equipment (MTOE). Success in the fires domain, now and into the future, requires a Field Artillery lieutenant, trained and christened in the science of ballistics and indirect fire support, to assume the platoon leader role within Infantry mortar-artillery platoons.
         Operations within a mortar-artillery platoon fundamentally mirror those operations which you see inside of a cannon-artillery platoon as both of these indirect fire weapon systems draw their lineage from a common artillery platoon of the past. Primary among these similarities are gunline operations and fire direction operations, taught over six months to Field Artillery lieutenants during Field Artillery basic officer leader course, and over one month to Infantry lieutenants during Infantry mortar leader course. These similarities are explained below:
Fire Direction Safety - The four basic steps of manual safety production, outlined in TC 3-09.81 Field Artillery Manual Cannon Gunnery, are plainly laid out in TC 3-22.91 Mortar Fire Direction Procedures. Key gates in the safety process, such as maintaining safety certifications and computing pre-occupation safety and post-occupation safety for live-fire exercises, is the foundation for any indirect fire training program.
Degraded Mission Processing - Processing fire missions in the absence of digital systems is a constant across both mortar-artillery and cannon-artillery platoons. Tabular Firing Tables are used to gather key information such as elevation and time of flight, plotting boards and firing charts are used to gather firing data, and radio telephone operators pass information between observers, the fire direction center, and the gunline.
Digital Mission Processing - There is little change when transitioning from degraded fire mission processing to digital fire mission processing as both mortar-artillery and cannon-artillery utilize lightweight or heavyweight digital fire mission processing systems depending on the tactical situation. Regardless of the system utilized, computation of all fire missions follow the five requirements of accurate fire - Accurate Target Location and Size, Accurate Firing Unit Location, Accurate Weapon and Ammunition Data, Accurate Meteorological Data, and Accurate Computational Procedures.
Fire Mission Messages - The fire direction center processes call for fire requests, determines method and unit to fire, allocates ammunition, and transmits technical fire direction elements - shell, charge, fuze (time), deflection, and quadrant elevation - to the gunline via fire commands. With the exception of a fire direction officer being absent in mortar-artillery platoons, processing fire missions is standard across both mortar-artillery and cannon-artillery platforms.
RSOP - Referred to as reconnaissance, selection, and occupation of a position in reference to cannon-artillery in ATP 3-09.50 The Field Artillery Cannon Battery and reconnaissance, selection, occupation, and position improvement for mortar-artillery in ATP 3-21.90 Tactical Employment of Mortars, both are synonymous as RSOP in all but name.
Lay - Methods of lay across mortar-artillery and cannon-artillery share the basic principles of aim-points and angles while utilizing the same equipment. Although specific methods of lay vary across platform, an artillery lieutenant could utilize the five cannon-artillery methods of lay to increase overall efficiency in the execution of the mortar-artillery mission.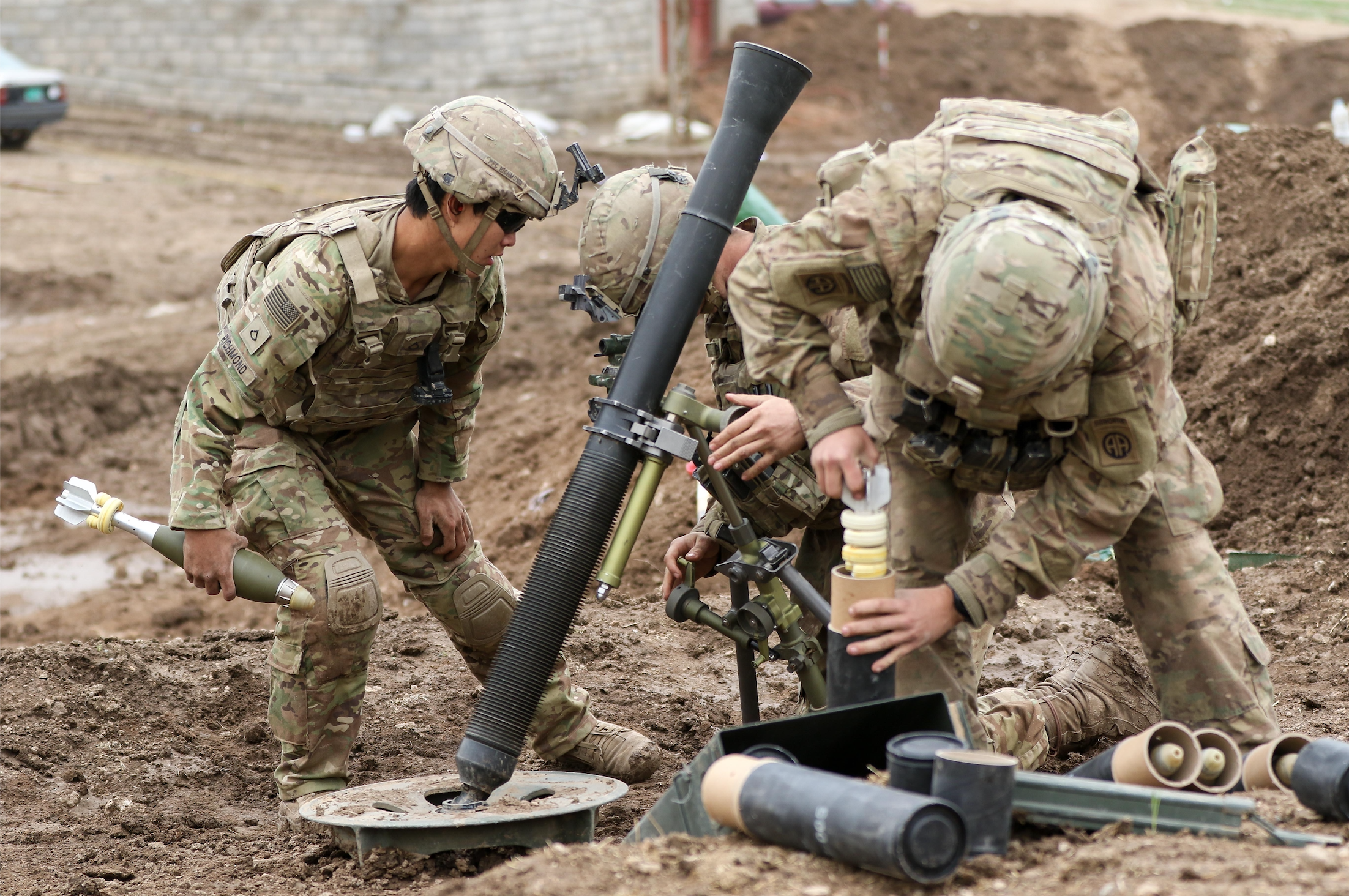 Battalion Commanders' Benefit
"Field Artillery Lieutenants can be trained as mortar platoon leaders rather than relying on the Infantry School to give secondary training, which is in no way standardized with Field Artillery training or doctrine, to non-artillery lieutenants."[2]
         Battalion commanders are entrusted with developing the future battery and company commanders within the fighting force, and look to broaden their top performing lieutenants at every opportunity. Advocating the placement of Field Artillery lieutenants into the role of mortar-artillery platoon leader is one which requires thought and clear analysis of benefit to the overall mission.
The Infantry Battalion Commander - The Infantry battalion commander selects Infantry lieutenants, direct fire professionals trained in the art of patrolling, to serve as mortar-artillery platoon leaders on the basis of merit and success as rifle platoon leaders. These top performers are selected for the mortar-artillery platoon leader position as an attempt to both broaden the Infantry officer in preparation for command and to ensure a competent leader assumes this key position. However, placing Field Artillery lieutenants into the mortar-artillery platoon leader position can allow for the Infantry battalion commander to be at ease with sending top performing Infantry lieutenants to broadening assignments of increased complexity, including The Old Guard and 75th Ranger Regiment, while maintaining competency in this key platoon leader position.
         Should a Field Artillery lieutenant report to an Infantry battalion commander to become a mortar-artillery platoon leader, the commander receives a lieutenant doctrinally sound in indirect fire tactics who can immediately assume the role of leading, planning, and training fellow indirect fire professionals. This benefit is only compounded should the commander receive a prior fire support officer, fire direction officer, or cannon-artillery platoon leader. Field Artillery lieutenants immediately removed from company fire support officer positions bring experience working as part of an Infantry battalion's fire support team. This invaluable experience includes the planning and execution of fire support plans and an understanding of basic Infantry maneuver operations. Former fire direction officers bring with them detailed experience working inside of a fire direction center, countless hours of providing tactical fire direction in support of maneuver forces, and a capability to immediately support the mortar-artillery fire direction center in all aspects of fire direction. Finally, receiving a former cannon-artillery platoon leader to serve as a mortar-artillery platoon leader is the epitome of maximizing potential as an Infantry battalion commander gains a Field Artillery lieutenant who has performed all functions of the mortar-artillery platoon leader, albeit utilizing a cannon-artillery platform.
The Field Artillery Battalion Commander - There exists no clear risk to the Field Artillery battalion commander in sending top performing lieutenants to serve in mortar-artillery platoon leader roles. On the contrary, there are three primary benefits for the Field Artillery battalion commander as well as the Field Artillery branch, writ large.
         Foremost, Field Artillery lieutenants serving in mortar-artillery platoon leader roles gain substantially more knowledge on ballistics, fire direction, and indirect fire tactics. Without a doubt, this helps develop future battery commanders and accomplishes a Field Artillery battalion commander's highest of priorities. Secondly, serving in the Infantry battalion's headquarters and headquarters company allows the mortar-artillery platoon leader to gain substantial experience in fire support planning and execution while working alongside the battalion fire support officer. This experience alone will go on to manifest itself as Field Artillery lieutenants move on to serve in roles such as battalion through brigade fire support officer and potentially as a brigade or division fire support coordinator themselves. Lastly, the interaction between Infantry battalion commanders and another Field Artillery officer at the battalion level goes an increasingly long way in building trust between the Infantry and Field Artillery, most important indeed if the Field Artillery is to execute its mission to provide strike, counterfire, and suppression of enemy air defense and the Infantry is to ensure they continuously have timely and accurate indirect fire in support of their maneuver operations.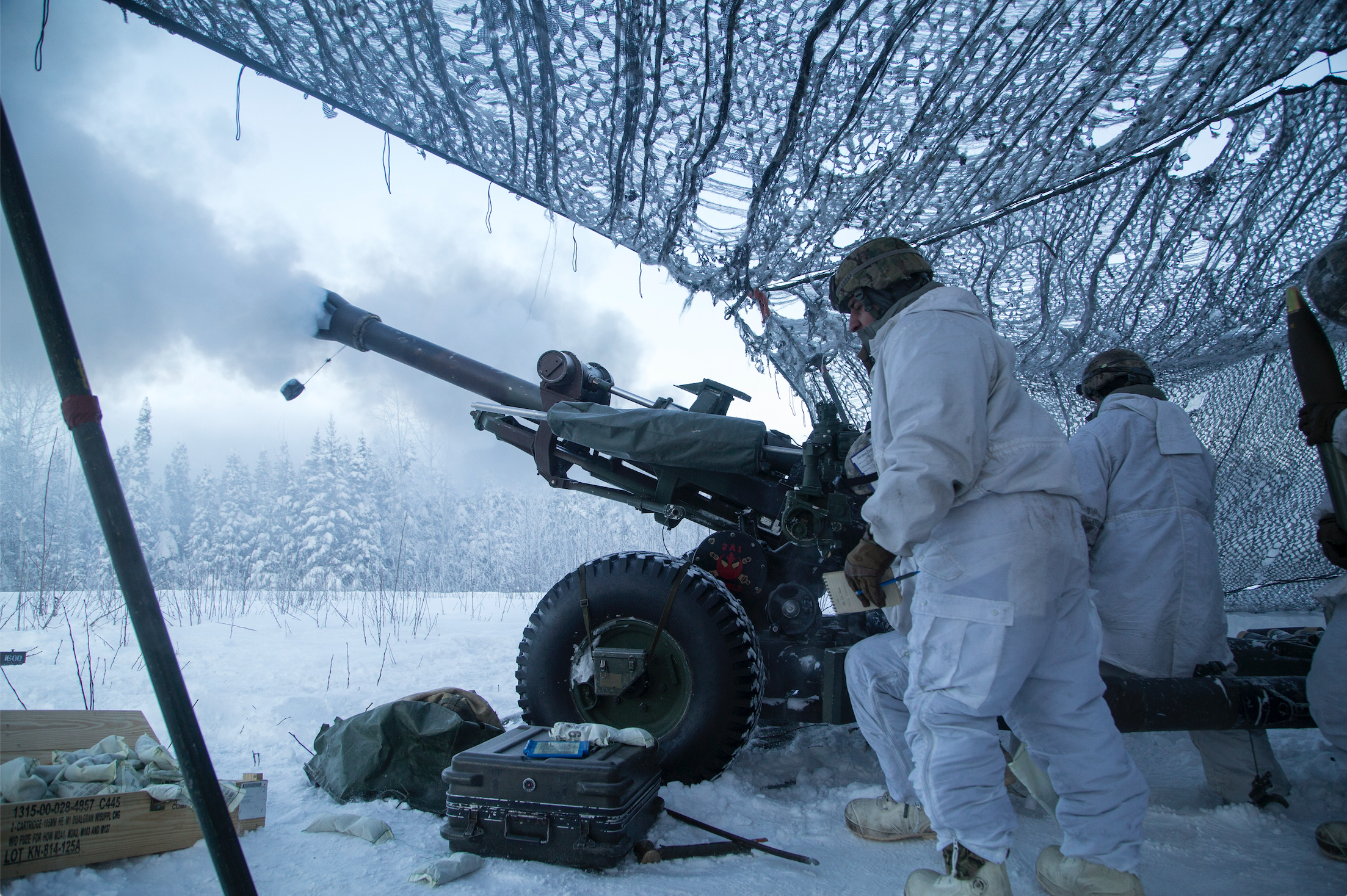 The Way Forward
Mortars are an indirect fire weapon that indirect fire professionals should take charge of. Mortar platoons and batteries should be commanded by Field Artillery Officers."[3]
         Field Artillery and Infantry branch coordination is the essential element that is required if we are to see the realization of achieving maximum mortar-artillery platoon potential through utilization of Field Artillery lieutenants as mortar-artillery platoon leaders. At the strategic level, coordination between the Field Artillery Proponent Office and Office of the Chief of the Infantry will be necessary in synchronizing input from tactical and operational level leaders, ultimately utilizing this very input in finding solutions to budgetary constraints and finalizing occupation specialty billeting across the force. Success at the strategic level will comprise a re-coded MTOE that sees mortar-artillery platoons with 13A platoon leaders and Infantry battalions with an attached Field Artillery lieutenant to fill this position. At the operational level, coordination and communication between Infantry and Field Artillery battalion commanders will be the sine qua non of a successful total indirect fires team within the brigade - an indirect fires team that includes both mortar-artillery and cannon-artillery platforms. Trust between battalion commanders is essential as Field Artillery battalion commanders will be responsible for attaching high performing senior lieutenants to Infantry battalions to serve as mortar-artillery platoon leaders. Key elements that must be considered by both the Infantry battalion commander and Field Artillery battalion commander when deciding upon the mortar-artillery platoon leader must be the lieutenant's ability and career timeline as well as the Infantry battalion's training glide path. Success at the operational level can be gauged by overall mortar-artillery platoon efficiency and perceived mutual trust between Field Artillery and Infantry formations across the operational force.
         In conclusion, it must be understood that indirect fire operations across the mortar-artillery and cannon-artillery weapon systems are inherently similar, leaving strategic and operational leaders standing at the event-horizon of maximizing indirect fire potential from the 60mm mortar to the 155mm cannon. Both mortar-artillery and cannon-artillery trace their lineage to the same formations of past, commanded and maneuvered by officers of the Field Artillery branch. While technology and organizational structures have changed with time, it has been shown that the foundations allowing for projectiles to be fired from one point to another has not. Ultimately, the decision must be made to place Field Artillery lieutenants into the mortar-artillery platoon leader position. With this subtle organizational change, the Army will see increased indirect fire effectiveness, greater technical competency in branch specific roles, and better company and battery level commanders. 
Author Biography
         1LT Tyris Foster currently serves as the 82nd Airborne Division's Headquarters Company Executive Officer. His prior assignments include Company Fire Support Officer for B Company, 2nd Battalion, 325th Airborne Infantry Regiment and Battery Fire Direction Officer for A Battery, 2nd Battalion, 319th Airborne Field Artillery Regiment where his Fire Direction Center won the Best Fire Direction Center award during the 82nd Airborne Division Artillery's 2019 Best of the Best competition. He is a 2017 graduate of Texas A&M University at Corpus Christi where he earned his Reserve Officers' Training Corps commission and Bachelor of Science degree in Criminal Justice. Most recently, Foster earned a Master of Arts degree in Global Affairs from the University of Oklahoma.
[1] Evolution of the US Army Infantry Mortar Squad: The Argonne to Pleiku (Combat Operations Research Group Memorandum 281, July 1966) Pg. vii, Virgil Ney.
[2] Mortars - A Field Artillery Weapon (Field Artillery, Feb 1989) Pg. 4, MAJ James O. Harrison III.
[3] Response to "Mortars - A Field Artillery Weapon" (Field Artillery, Aug 1989) Pg. 5, CPT Eugene F. Burwell.