What all soldiers need to know about how long-range fires will change war
Date posted
October 15, 2021
What all soldiers need to know about how long-range fires will change war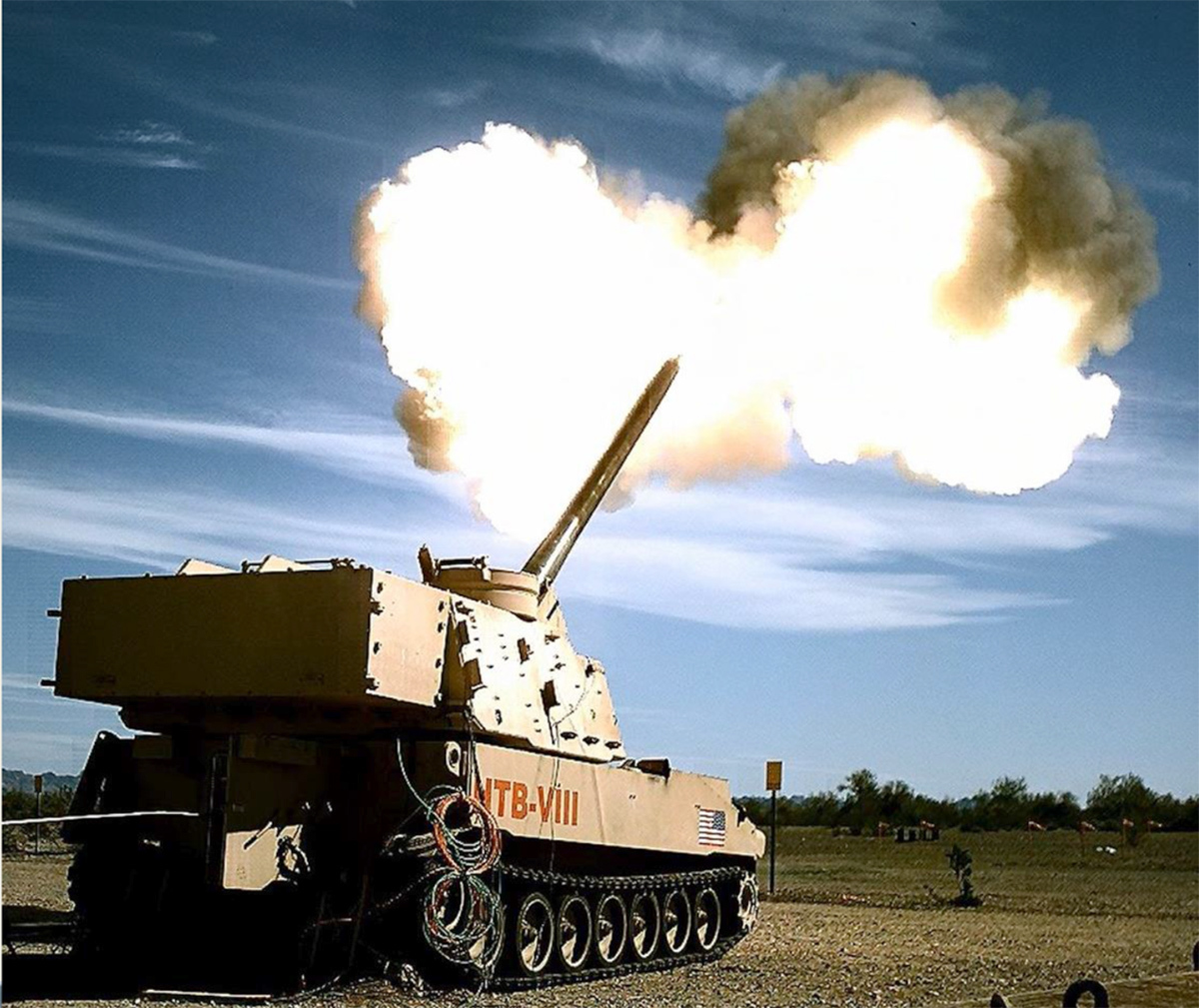 The Army's number one modernization priority, long range precision fires, will impact soldiers both inside and outside the fires careerfields. New cannons and kill chain processes are expected to extend the fight over greater distances, which has big implications for combined arms warfare.Brig. Gen. John Rafferty serves as the director of Cross Functional Team-Long Range Precision Fires. He spoke with Army Times ahead of the Association of the U.S. Army's Annual Meeting and Exposition. The question and answer section below has been edited for clarity and space.
What should soldiers both in the fires field and outside of it know about CFT-LRPF?
In September we held a "christening" for our Extended Range Cannon Artillery prototypes at Picatinny Arsenal, New Jersey, before they headed out to Yuma Proving Ground, Arizona, for testing.
It was a remarkable event, and a big celebration for LRPF and Army Futures Command. Our next step is to build another 18 prototype sets. An element of the Army's Multidomain Operations transformation is that our whole combined arms team has to enhance our core competencies.
As we look to the promise of extended range or enhanced lethality, the fundamentals of how we fight as a combined arms team are going to need to be enhanced. I've seen enhanced training at our schoolhouses and watched over the past three years an increase in rigor [and] simulations. That equals better outcomes.
At the core of it [all] will be the combined arms team of infantry, armor, artillery, aviation, engineers and air defenders.
What's the key factor in these capability changes that are expected?
Speed of decisions will be our advantage in the future.
As Chief of Staff of the Army Gen. James McConville has said: Speed of action, speed of decision and technology will help us make better decisions faster. And it's not just with the range of munitions but it's how far we can sense, how far we can reach with our weapons systems, with future vertical lift and other platforms.
One area that deserves a fair amount of attention is the idea of convergence. It's more than just synchronization. We can synchronize about anything, but after we execute it, we're right back to where we were before. Convergence is the next evolution. Our ability, in stride, to integrate effects on land, space, air, maritime and cyberspace over time to defeat our adversaries, who have a similar view and seek to dominate.
Project Convergence is the way in which we figure that out, what that could be. How we will fight in the future, as Gen. Mike Murray, head of Army Futures Command puts it. We highlight most of the delivery systems for effects but we have to have an end-to-end approach to this, who we're seeing and sensing, processing data, finding targets and executing the mission.
Has the CFT-LRPF been able to experiment with the operational fires force?
We spend most of our time talking about cross-functional teams, which includes Combat Capabilities Development Command, acquisition, industry, teammates at the Fires Center of Excellence, capabilities managers. But if we're not connected to the operational force then we run the risk of losing relevance and obviously then we're not talking to the most important folks out there.
We've developed strong relationships with U.S. Army Europe and Africa and U.S. Army Pacific, which have provided very valuable input to the development of the targeting and sensing, the command and control systems and architecture.
But more than that, in our soldier touchpoints, NCOs have given feedback on the configuration of [the Extended Range Cannon Artillery] and the tactics, techniques and procedures for how we'll fight with them.
That helped connect from the cannoneer and section chief level all the way to theater command to get their user feedback and refine systems we're working on. We also integrated ERCA and [the Precision Strike Missile] into Joint Warfighter Assessment 2021.
*Article Originally published on 10.13.2021 by Todd Smith on Army Times*