Tattoo of MG Charles P. Brown
US Army, Retired
1988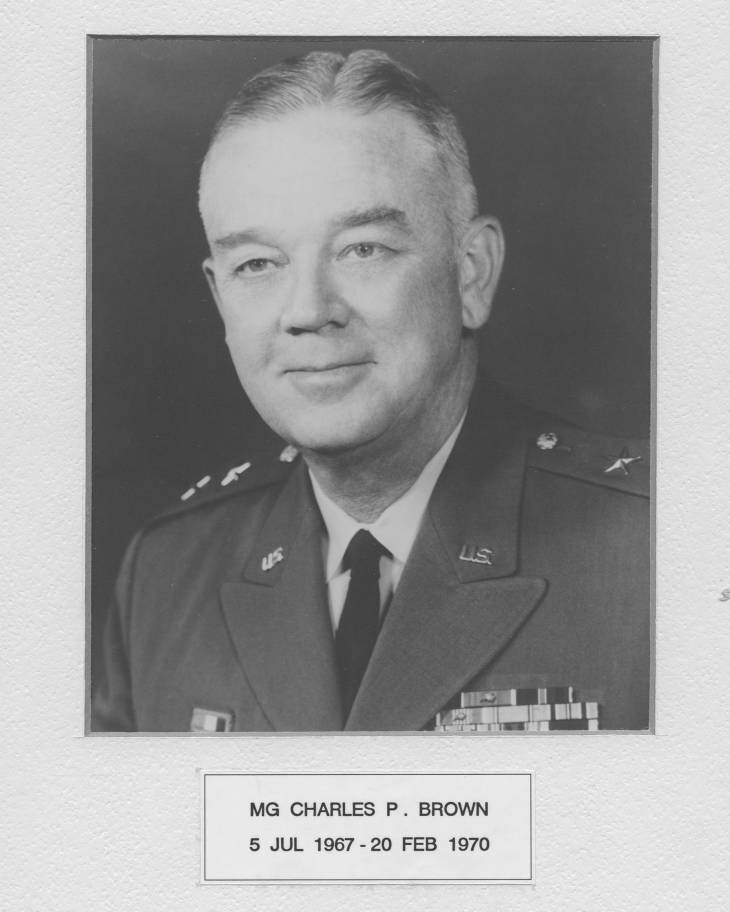 The Longest Day
General Brown was commissioned in the Field Artillery Reserve in May 1940 and then was commissioned in the Regular Army in July of that year.
General Brown took command of the 694th Field Artillery Battalion in January 1944. He commanded the battalion for more than a year, leading it into combat in the Luzon, New Guinea, and the Bismarck Archipelago campaigns.
Remaining in the Far East, General Brown joined the XIV Corps Artillery in August 1945. He served as the operations officer, acting headquarters commandant, and assistant G3. In February 1946, he became the Executive Officer of Headquarters, Special Troops, Eighth U.S. Army, Japan. He served with the occupation forces until August 1947.
Washington Post (1st Strain)
In 1948, General Brown began a four-year tour in Washington, D.C., where he served as a staff officer and later as Executive Officer of the Management Division in the Office of the Comptroller of the Army.
Norwegian National Anthem
After graduation from the Command and General Staff College in August 1953, General Brown assumed duties at NATO Headquarters in Oslo, Norway. He served first as a staff officer in the Operations Division and then as Deputy Chief of Staff, Land Staff, Allied Forces Northern Europe.
U.S. Field Artillery March
Upon graduation from the Army War College in July 1957, General Brown served as chief of the Resident Instruction Division, Department of Gunnery, Artillery and Missile School, Fort Sill, Oklahoma. In July 1959, he assumed command of the 214th Artillery Group. One month later, he took command of the 52d Artillery Group, which he commanded until July 1960.
Washington Post (Trio)
General Brown returned to Washington for three years in the Office of the Deputy Chief of Staff for Military Operations. He served first as the Chief of the Materiel Coordination Division of the Organization and Training