Back to Products & Services
Capitol Cannoneer Gold Sponsorship
Capitol Cannoneer Chapter Sponsorship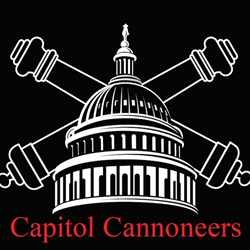 Capitol Cannoneer Sponsorship
Annual Saint Barbara Award Ceremony – (T) in April. Likely either a formal reception format open to a larger audience with guests (COVID dependent) or a restricted event that is limited to awardees and their guests (COVID cautious like we did this past April).
Annual Fall luncheon – October 2022 ICW AUSA Annual Meeting
Series of 2 – 3 Webinars / podcasts throughout the year.
CCC involvement in US FA Association hosted FA Symposium in Lawton, scheduled for 17 – 19 May.
Given the evolving program and remaining COVID uncertainty, we are looking to reduce, modify, and streamline our sponsorship opportunities for 2022. We propose to reduce the sponsorship levels to three: Platinum, Gold, Silver. All three will be annual sponsorships and will receive corporate recognition at every event that CCC hosts. You will also receive corporate recognition in our social media posts throughout the year.
---