Back to Members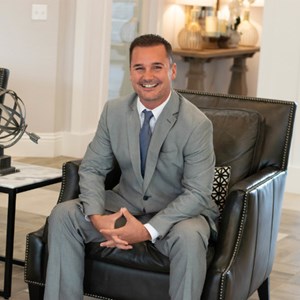 Timothy N Madden
Executive Career Upgrades
Contact information may be available to logged in members.
Professional Bio
1LT Madden enlisted into C Co, 142 Engineer Battalion in 2001 as a 12R (21R) Interior
Electrician. After reaching the rank of E-6 he attended ROTC and was commissioned in the
Florida National Guard as a Field Artillery Officer in December 2018.

MILITARY AND CIVILIAN EDUCATION: 1LT Madden earned an Bachelor's Degree in
Organizational Leadership from Purdue University in Lafayette, Indiana and received his
Master's Degree from Southeastern University in Lakeland, FL. He is also a graduate from the
US Army Interior Electrician Course, Fort Leonard Wood MO, Military Intelligence Systems
Maintainer / Integrator Course, Fort Huachuca AZ, Recruiting & Retention Course, Camp
Joseph T. Robinson AK, Warrior Leaders Course, Fort Polk WI, Advanced Leaders Course,
Camp Ashland NE, and Field Artillery Officer Basic Course, Fort Sill OK.

PROFESSIONAL EXPERIENCE: 1LT Madden is the owner of Executive Career Upgrades,
an Executive Coaching Company for Directors, VP's, & Executives and is the Co-Founder of
Esferas, a Software as a Service company. He is on the Coaches Council and a frequent
contributor to Entrepreneur.com, Fast Company, Forbes, & Newsweek. He is a veteran mentor
through Veterati, helping transitioning service members obtain careers after their transition. He
is also a member of the Gator Redleg Chapter and member of the United States Field Artillery
Association.

1LT Madden currently resides in Punta Gorda, FL with his wife Kristina and his son Ryker.


Employer Executive Career Upgrades

5 Year Membership
---
Rank
Chapter Name
Gator Redlegs (116th FAR) - FL ARNG