Back to Members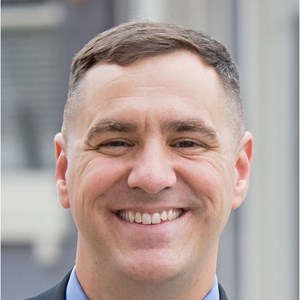 Patrick E Proctor
Representative, Kansas State House
Contact information may be available to logged in members.
Professional Bio
Colonel (Ret.) Proctor is a U.S. Army veteran of both the Afghanistan and the Iraq wars, with over twenty-five years of service in command and staff positions from Fort Hood, Texas, to Schofield Barracks, Hawaii; he most recently deployed to Jordan, on the front lines of the war on ISIS, as the commander of the Gunner Battalion (4th Battalion, 1st Field Artillery). In 2012, Pat served as the chief of plans for Regional Command—East in Afghanistan, planning the transition of the war to Afghan security forces ahead of the withdrawal of most American forces. In 2009 he deployed to Iraq as operations officer for Task Force Patriot (2nd Battalion, 32nd Field Artillery), an artillery-turned-infantry battalion battling insurgents in Saddam Hussein's hometown of Tikrit. In 2007 Proctor was drafted to work in Iraq as part of a handpicked, twenty-man team of soldiers, scholars, and diplomats led by Col. H. R. McMaster and commissioned by General David Petraeus and Ambassador Ryan Crocker to create a new strategy for the war in Iraq. Proctor worked with a U.S. State Department counterpart to write the strategic communication plan for what has since become known as the Iraq "surge."
Colonel (Ret.) Proctor holds a doctorate in history from Kansas State University and a master's degree in strategic studies from the U.S. Army War College. He also holds a master's degree in military arts for theater operations from the School of Advanced Military Studies, a third master's degree in military arts for strategy from the U.S. Army Command and General Staff College, and a bachelor's degree in mechanical engineering from Purdue University.
Colonel (Ret.) Pat Proctor, PhD, is currently an assistant professor in the homeland security program at Wichita State University and serves the people of Leavenworth and Fort Leavenworth as their State Representative in Topeka.

Lifetime Membership
---
Lifetime Member ID
Rank
Retired
Chapter Name
Henry Leavenworth - Fort Leavenworth
Award Recipient
Honorable Order of Saint Barbara, Spouse Recipient- Artillery Order of Molly Pitcher