Back to Members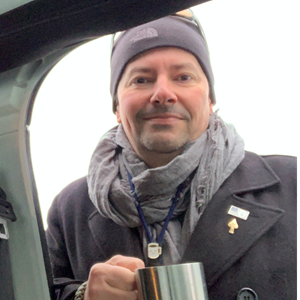 Charles Gregory
Emergency Management Specialist (Planner)
Contact information may be available to logged in members.
Professional Bio
Mr. Gregory is a retired US Army Lieutenant Colonel with 27 years of operations, logistics, and project management/program management experience. He has been responsible for the development, planning, management of numerous large multimillion-dollar infrastructure projects that support humanitarian assistance, disaster response and recovery operations.

Commissioned as a Field Artillery Officer he served the first 7 Years in a variety of assignments. These included FDO, Company FSO, Platoon Leader, Battalion FSO and Firing Battery Commander. Following Command, he transitioned to functional area 39C and served as a Regular Army Civil Affairs Officer for the last 14 years of his career. As a CA officer he served in multiple Special Operations and Infantry units and Joint Task Forces. His last assignment he served simultaneously as the 4th Infantry Division, G9, Director of Civil Military Operations and Deputy CJ9, CJTF 4 Afghanistan.

Mr. Gregory has a BS in Social Sciences from Emporia State University, an MA from American Military University, an MBA from Colorado State University, an MPH from The George Washington University and is a graduate of the US Army and Joint Staff Colleges. He permanently resides in Colorado with his wife Dr. Dana Gregory and daughter Lauren while his son David lives in Bogota, Colombia. His spare time includes physical fitness, SCUBA diving, reading and he is an avid motorcyclist.

He is currently a Deliberate Future Operational Planner for FEMA Region VII and is pursuing a DrPH from UNMC.


3 Year Membership
---
Rank
Retired
Chapter Name
Fort Riley Drumfire - 1st ID DivArty